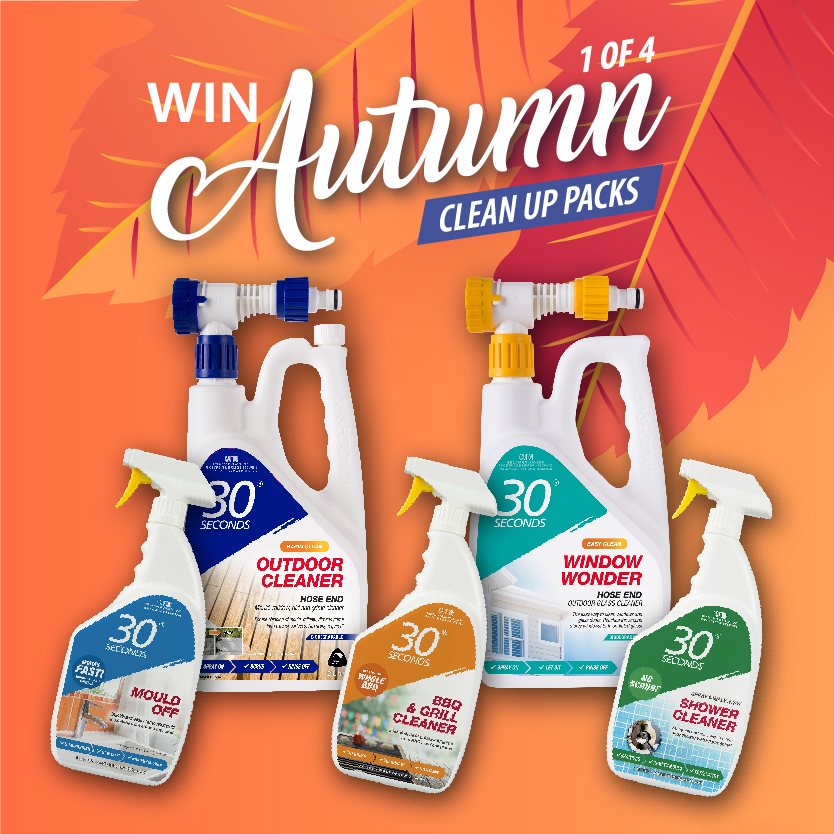 ENTER TO WIN
Clean made easy this Autumn with 30Seconds!
We have a wide range of household cleaners, industrial cleaners and accessories, from mould & moss treatments to BBQ cleaners. Our products are available throughout major chains such as Mitre10, Bunnings, PlaceMakers, Hammer Hardware, Countdown and The Warehouse, and are also sold throughout Australia.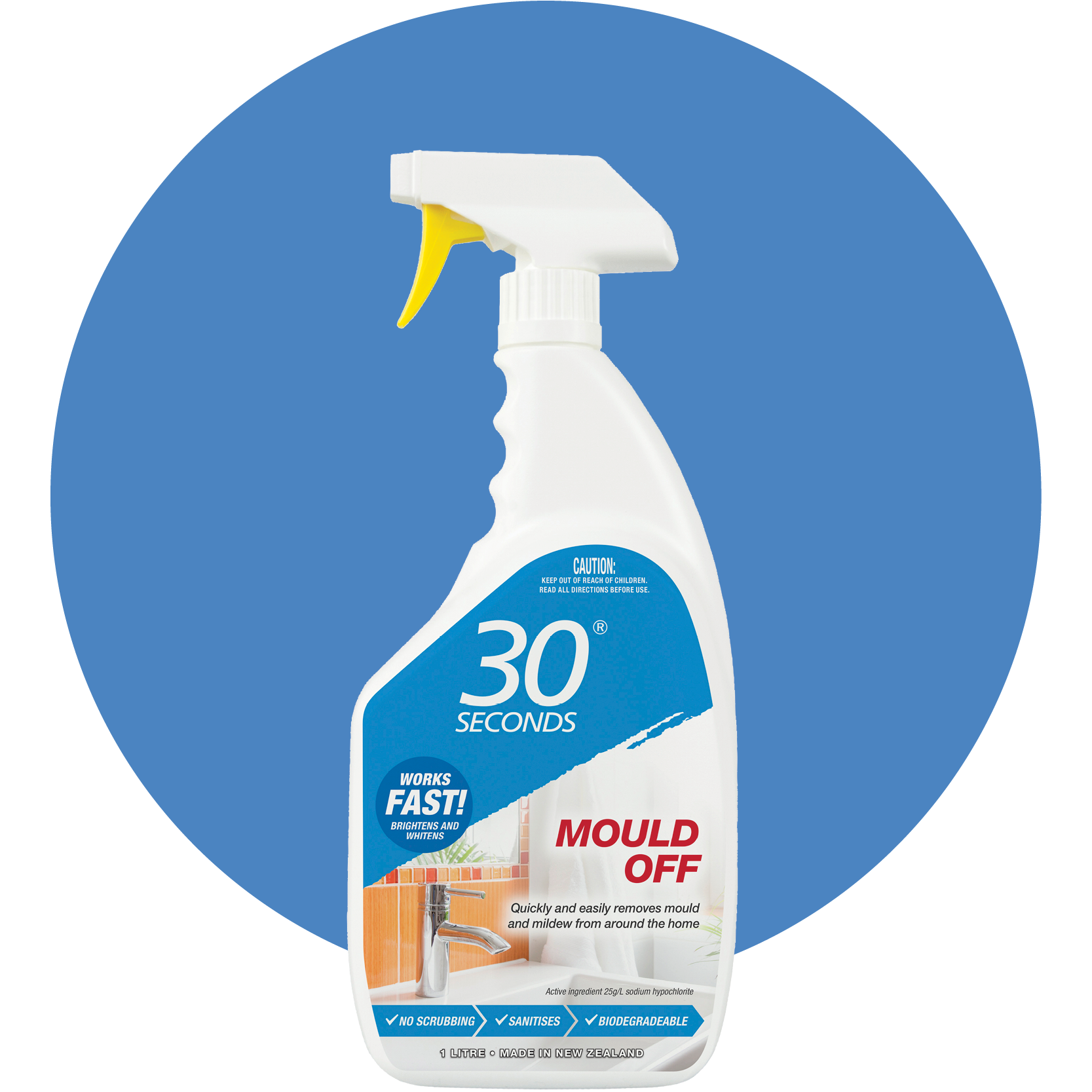 MOULD OFF
This quick and effective hypochlorite-based indoor cleaner is used to treat and remove mould and mildew from affected surfaces. It's easy to use with no harsh scrubbing, making it ideal for bathrooms, kitchens and laundries.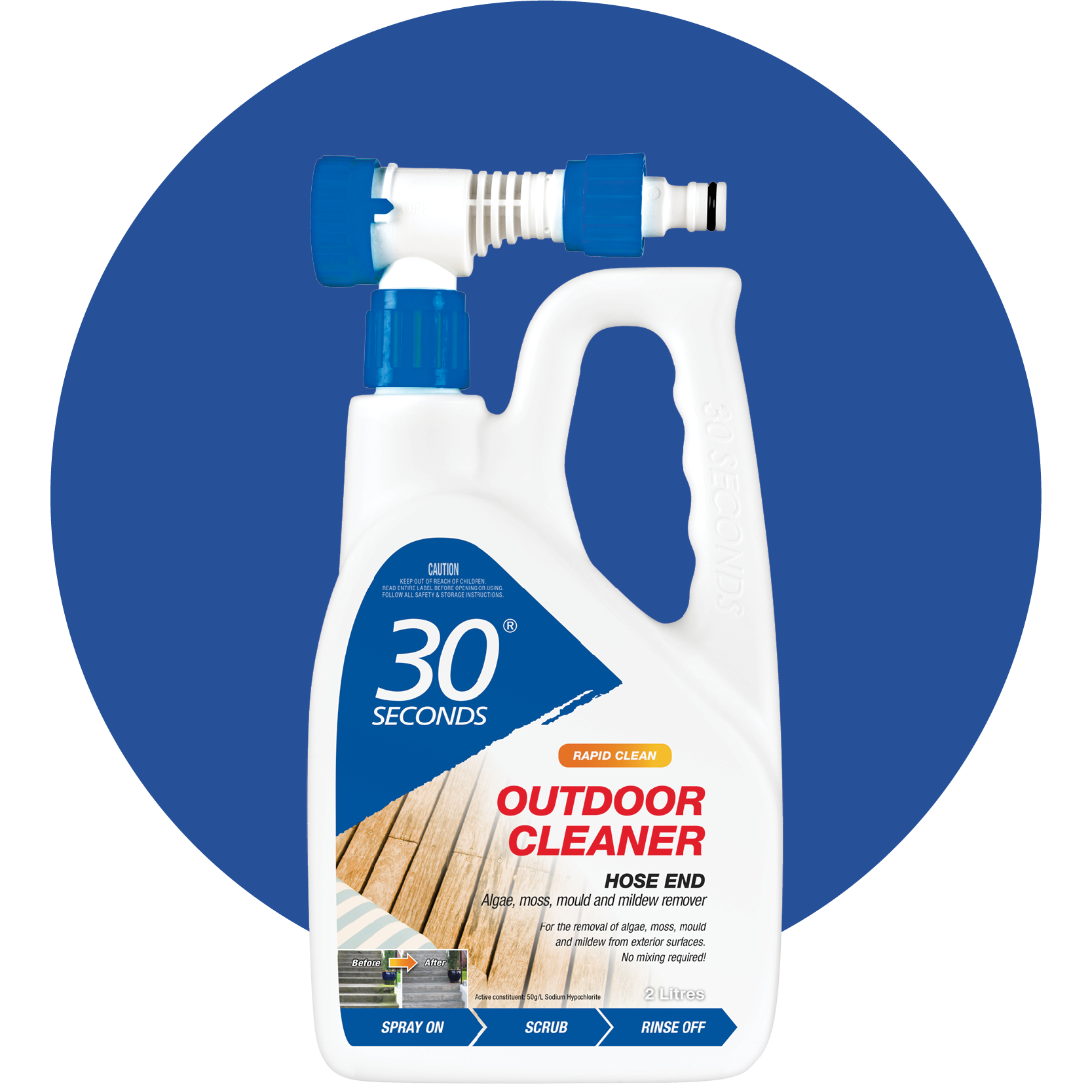 OUTDOOR CLEANER
A quick and cost effective exterior cleaner used to restore those dangerous slimy green and slippery black surfaces to looking like new again.
Ready-to-use formula available in 1L and 5L with motorised power sprayer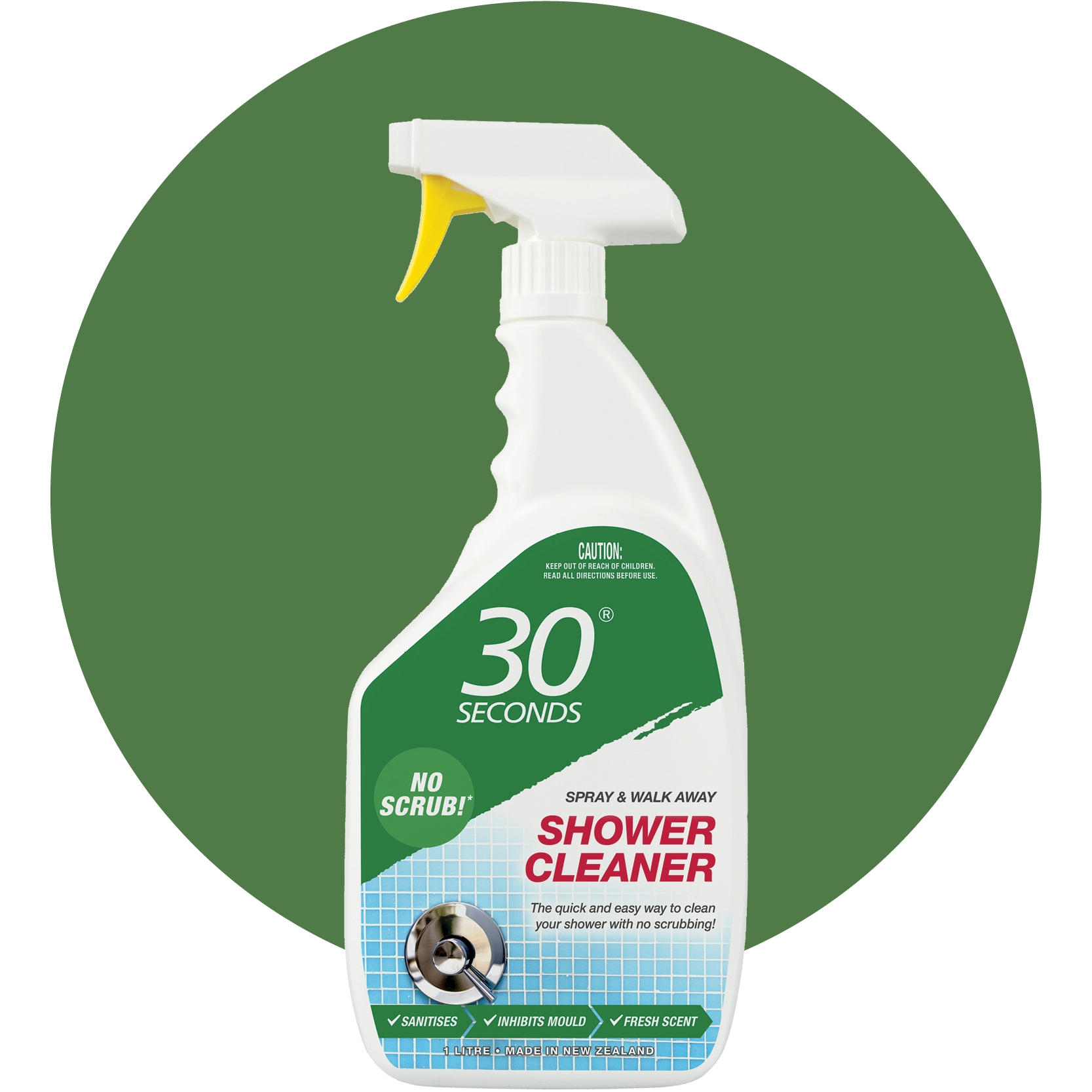 SHOWER CLEANER
Spray and Walk Away is now available for your shower. No more scrubbing your shower every week.
Removes Soap Scum = Common problem on today's showers.
Antimicrobial action = treats microorganisms

Solutions for all your cleaning problems!